Cruise
The journey towards a new work style begins with a change in posture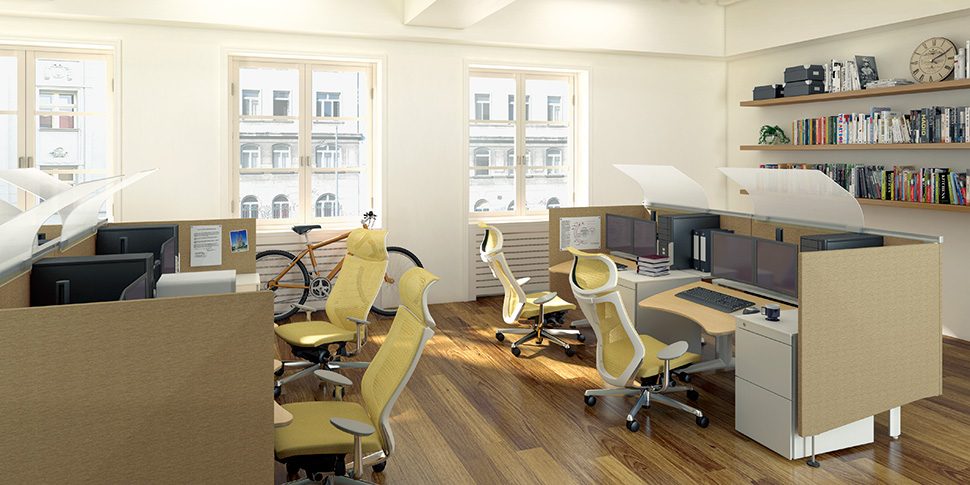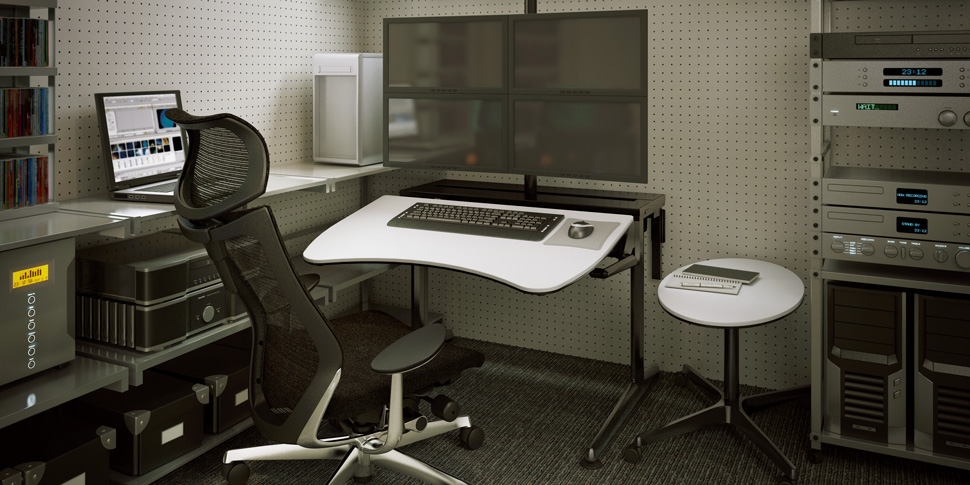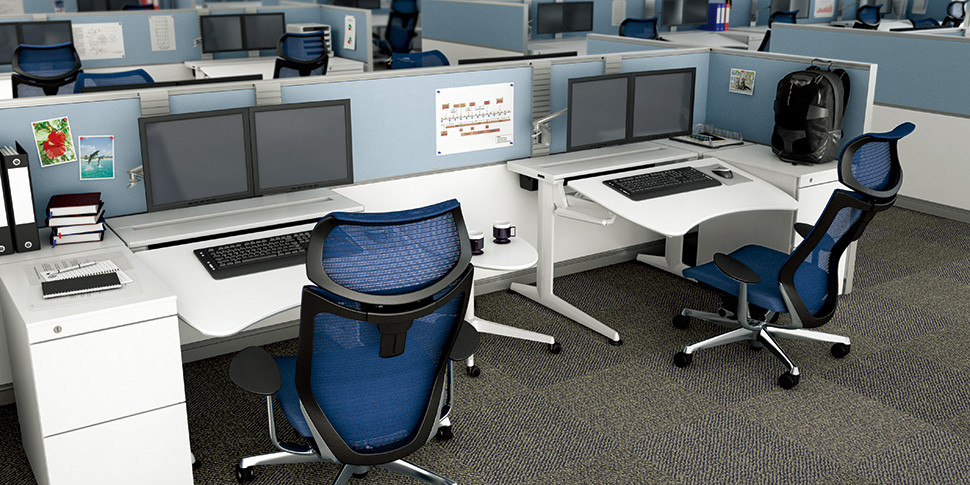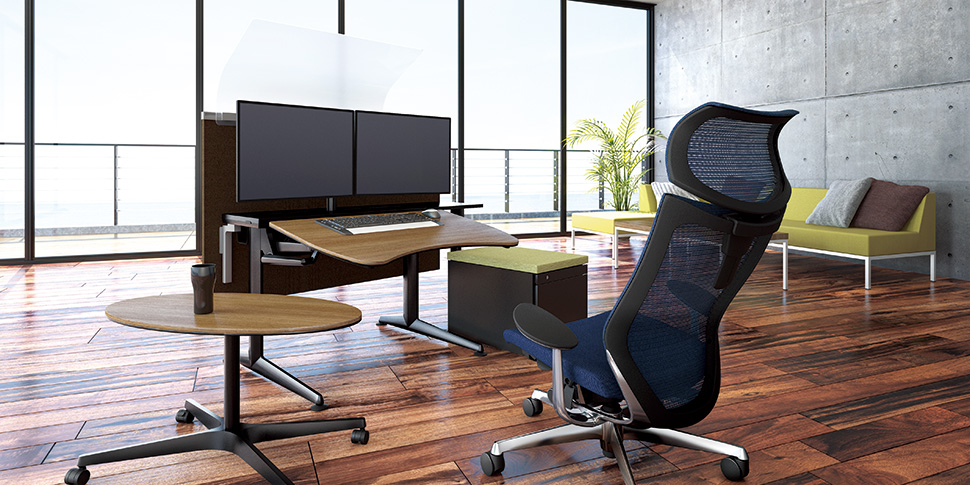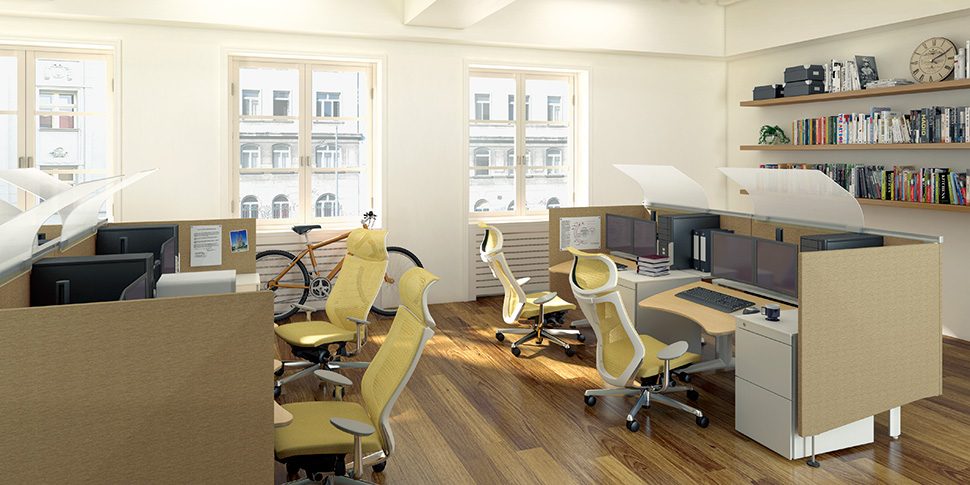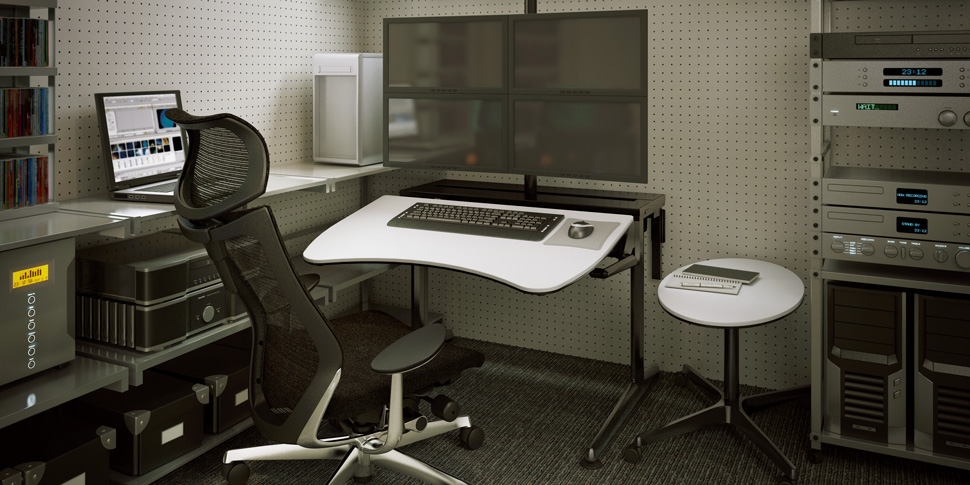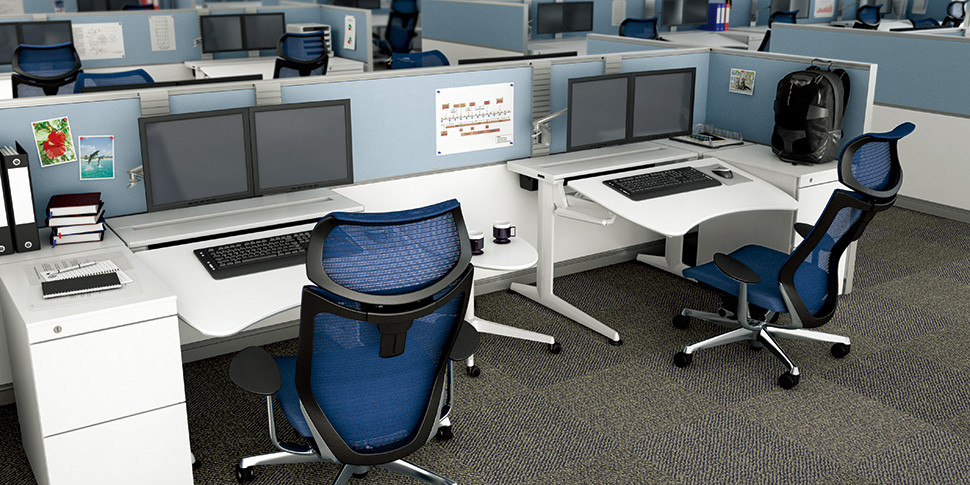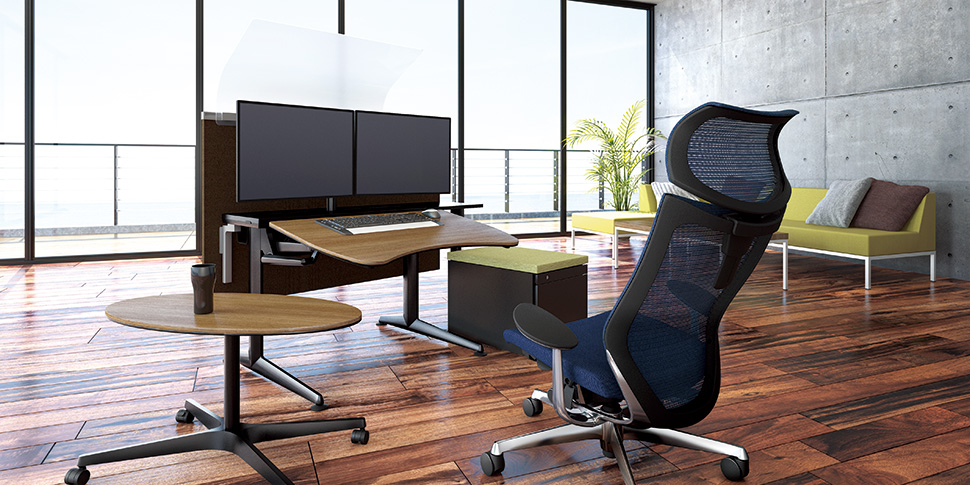 About
Unprecedented comfort and concentration encompassed in a "low-seat, rear-tilt" design. Cruise was born of an industry-academia joint project. The theory behind the "low-seat, rear-tilt" concept was conceived in a joint development project with human body engineering advocate and Keio University Department of Science and Technology Professor Nobutoshi Yamasaki. Human body engineering seeks to understand the physical characteristics of the human body in order to elucidate essential needs of the body and apply that knowledge to ergonomic product design and engineering. The low-seat, rear-tilt work posture places minimal stress on the body was developed through numerous experiments with form-variable chairs, desks, and other equipment.
Features
Cruise Desk can be adjusted quickly and smoothly to suit your body's natural position. The desk is compatible with the low-seat, rear-tilt posture, and is designed to reduce overall stress to the whole body including arms, shoulders, back, neck, and eyes.
Cruise Chair provides a unique low-seat, rear-tilt posture. Seating comfort isn't derived just from the low-seat, rear-tilt posture. Features such as an originally developed mesh fabric, a function that pursues ease-of-use, and a body-friendly form all come together to enhance the fitted comfort and create the optimal position for all types of body shapes.
Cruise type C improves space efficiency while blending in nicely with a formal setting. While enhancing the ability of individuals to work long hours in front of the monitor, it creates a diverse space that is also suited to group work.
Specifications
Cruise Main Desk Unit
Cruise screening panel:
type B : Side / Front / Mounted / Free-standing
type C : Side / Front / Upper screen
Additional tabletop
Side table
Mobile drawers
Cruise Chair
Extra-high back / High back
Seat cushion cover: Elastic mesh / Upholstered
Aluminium frame: Polished / Powder-coated silver
Shell color: Black / White
Environmental
Environmental Features

Designed to be durable.
Developed and manufactured through an ISO14001 managed operation with minimal use of environmentally hazardous substances.
Made from recycled materials (Desk: 12%, Chair: 53% by product weight).
Desk: 70%, Chair: 97% recyclable.
Main components are labeled and easy to disassemble to aid recycling.